The 2022/23 Central Muscle Cars title battle went right down to the wire, with Tristan Teki ultimately leaving the final round at Hampton Downs as the new Group 1A Champion.
Five drivers entered the round still in the hunt for the crown, with Teki holding a narrow 5-point lead over Shannon Coker with Andy Knight a further 21 points behind. Andrew Porter and Angus Fogg also remained in the mix for the crown but needed a big weekend to hunt down the leaders.
Knight immediately got to work to make a statement in Saturday morning's qualifying run, putting in an extremely quick 1:06.904 to go over a second faster than the pack, with Shane Holland, the only other driver to go underneath the 1:08 barrier. Fogg qualified third while Porter was fourth, meaning three championship contenders sat on the front two rows, with Coker down in seventh and Teki in 10th.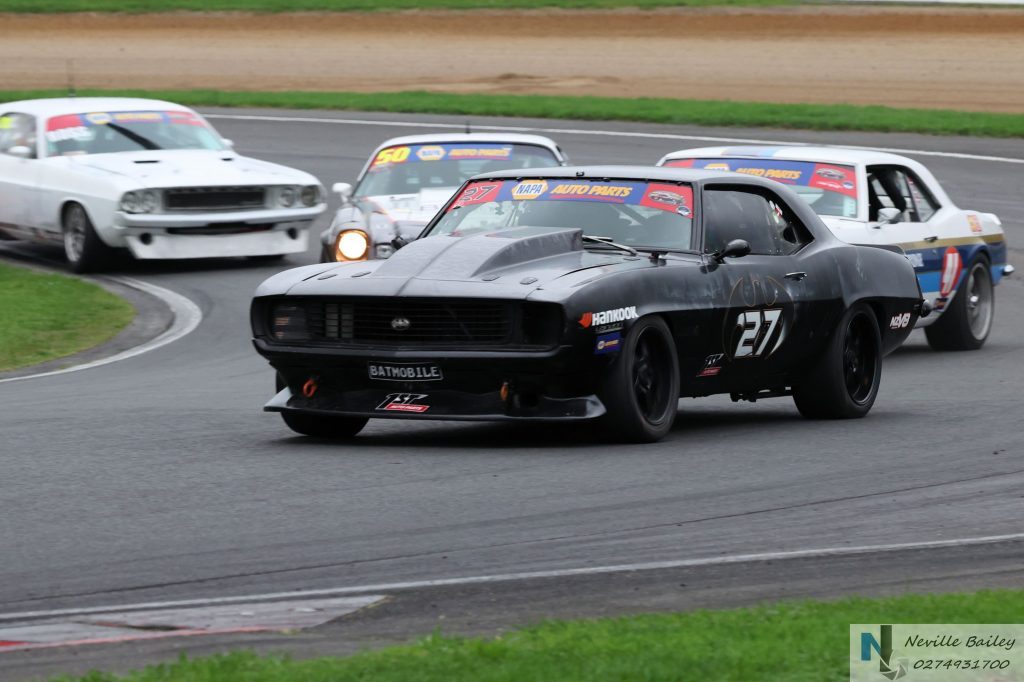 The championship five was reduced to four in the meet's opening race; Porter forced out of contention with engine issues at the end of Lap 4. It was Fogg who came through for an impressive victory in a race that wasn't without drama. Knight challenged the eventual winner throughout the final stages, but both held firm to remain in the title hunt by finishing first and second, respectively.
Coker and Teki were also locked in a fierce battle for sixth throughout proceedings, the contender ultimately taking the spot to reduce the gap to the championship leader to just 4 points.
Tony Galbraith was an unfortunate victim of a three-car tussle that saw him hit a wall at speed, his Charger suffering significant damage and bringing out a red flag for cleanup.
Fogg was the next driver eliminated from title contention, failing to finish Race 2 following a mechanical failure in the rear which sent him spinning through the infield. The Race 2 drama didn't stop there; Coker also ending up off-track and unable to finish.
Knight was the eventual winner of the Handicap race, topping Nick Ross, who drove superbly well for second, and Shane Holland, who was deserving of a podium in third.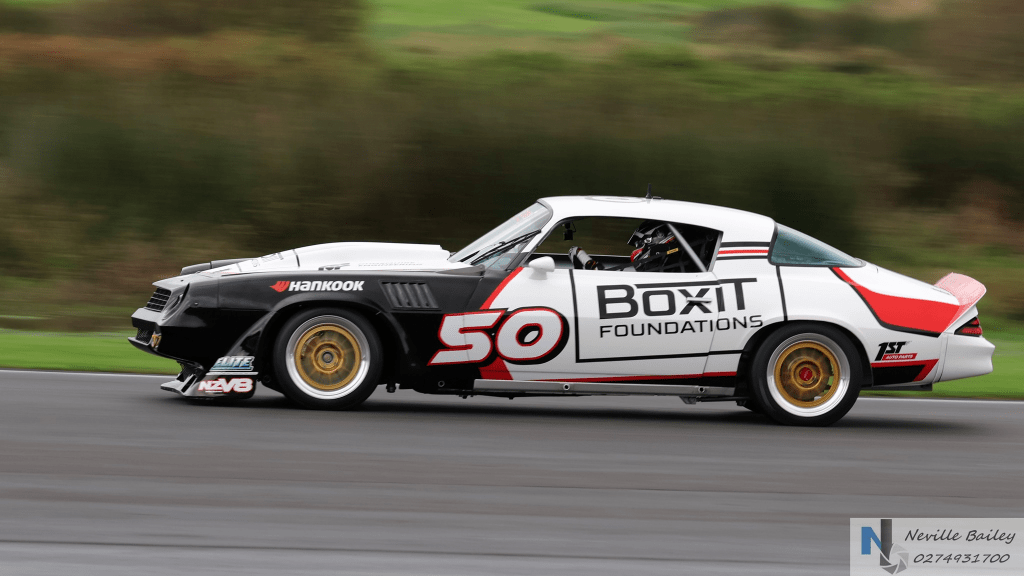 That left just Teki and Knight to battle it for the title on Sunday, the former with an 18-point lead over his rival. Coker also remained a mathematical possibility but needed Teki and Knight to fail to finish both races.
Fogg bounced back in style from his Saturday misfortunes to take victory in the Hancicap-start Race 3, holding off a spirited challenge from Holland and Knight in the dying stages for honours. Knight had looked to make a move on Holland on the final lap, unable to make a move stick and dramatically spinning off and out of race contention. Ross was the benefactor of Knight's misfortunes, taking his second podium of the weekend with third.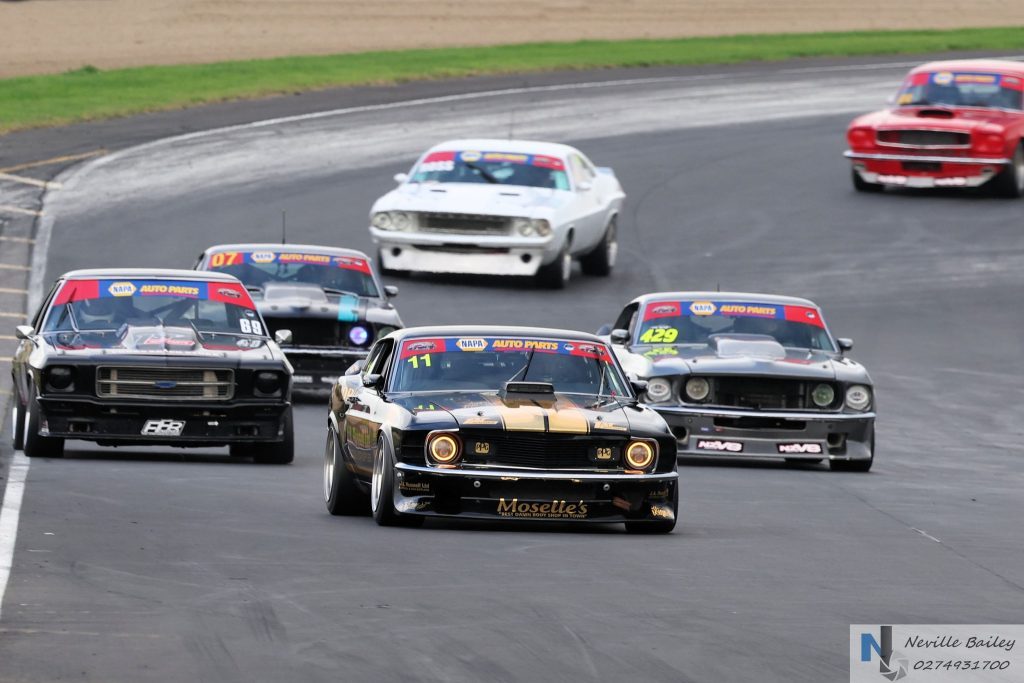 He was able to return to the track and, importantly, finish, albeit in last place. Teki extended his championship lead to 19 points with just one race left to run by finishing 12th.
Teki just needed to finish the finale to win the title, something he managed to do, albeit one lap off the pace as he limped home for the crown. Holland emerged victorious in the season's final race, holding off Knight and Fogg with a spirited display of defence and raw speed to take a well-deserved win.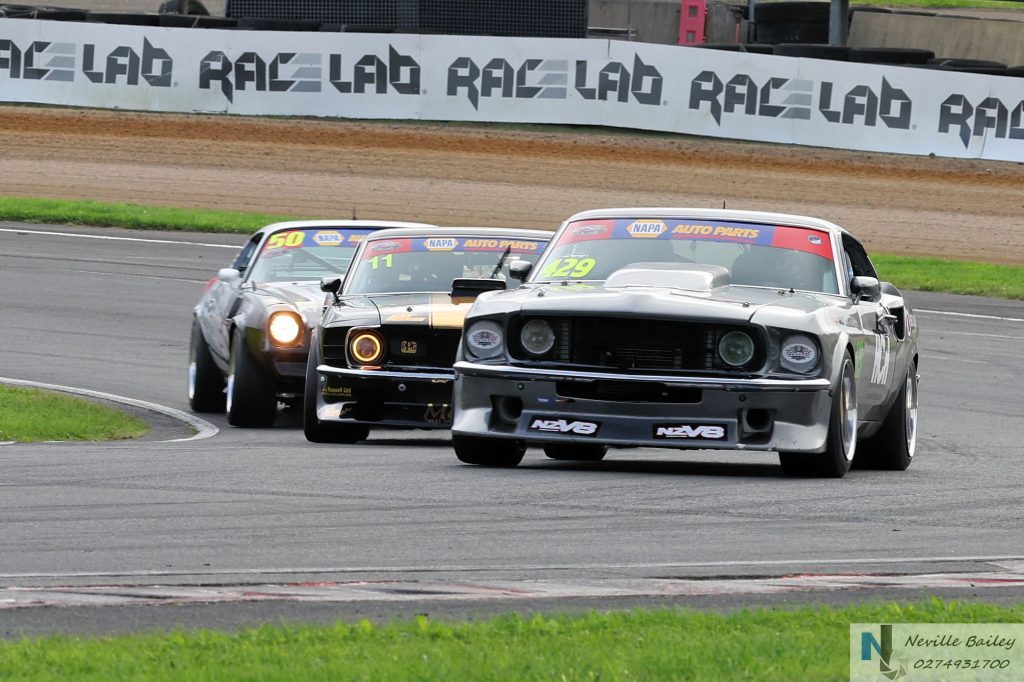 Knight's second spot wasn't enough to win the title, but another podium was a fitting reward for a driver who has performed well all season. The same can be said for Fogg, who has consistently performed to the high level expected from the renowned Kiwi racer.
Holland's win was a fitting sendoff for his father, fellow Central Muscle Car competitor Mark Holland who sadly passed away last week.
Andrew Sinclair was also crowned a champion at Hampton Downs, topping the 1B standings, while Mike Oldham was deserving of Group 2 honours.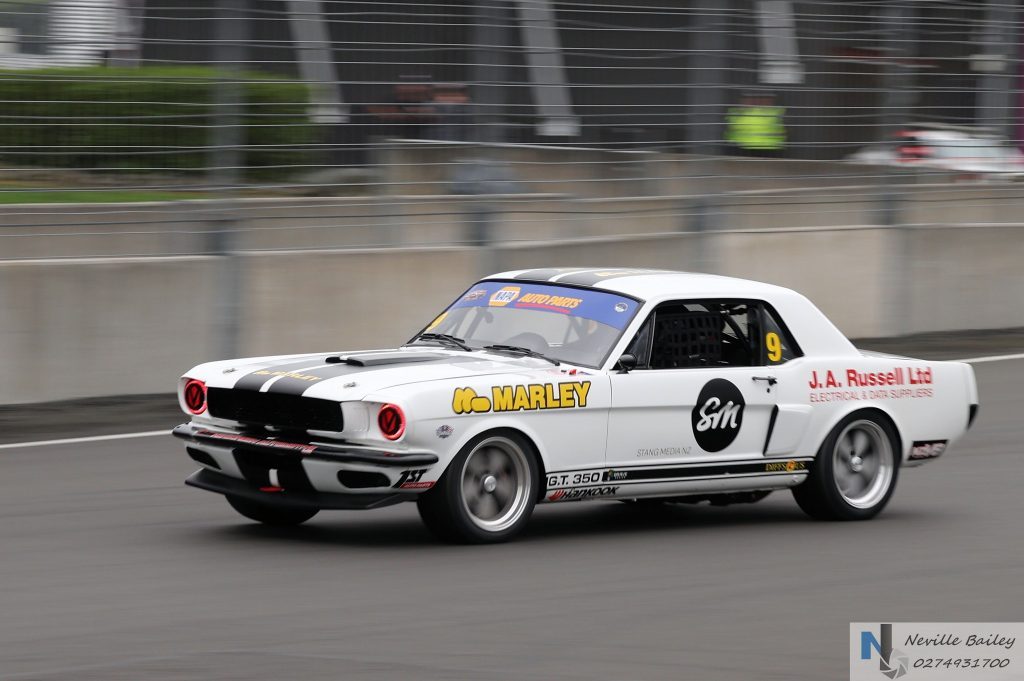 Velocity News joins the motorsport community in mourning Mark Holland and extends its sympathies to the Holland and Central Muscle Car families.