After three turbulent rounds, Brad Kroef has a solid lead in the points race for the RYCO 24.7 V8 Utes championship. Yet with at least three other drivers in his rear view mirror capable of stealing the trophy, Brad will need strong performances in all three races in round four at Hampton Downs this weekend (4 to 6 May 2023).
The main challenger, however, is his father Greg Kroef (221 points), who won his first ever-race last month at Manfield and trails Brad (251 points) by just 30 points. Close behind, Phill Ross (208 points) also a strong contender. Despite having only competed in two rounds, Jake Stoneman – racing in Peter Ward's potent Holden ute – is running a close fourth with 194 points.
Jake won't want a repeat performance of the final race at Manfeild where he stalled on the start line allowing the entire field to stream past him. After restarting his engine, Jake managed to plow through most of the field to a hard-fought third place, accumulating enough points to win round three.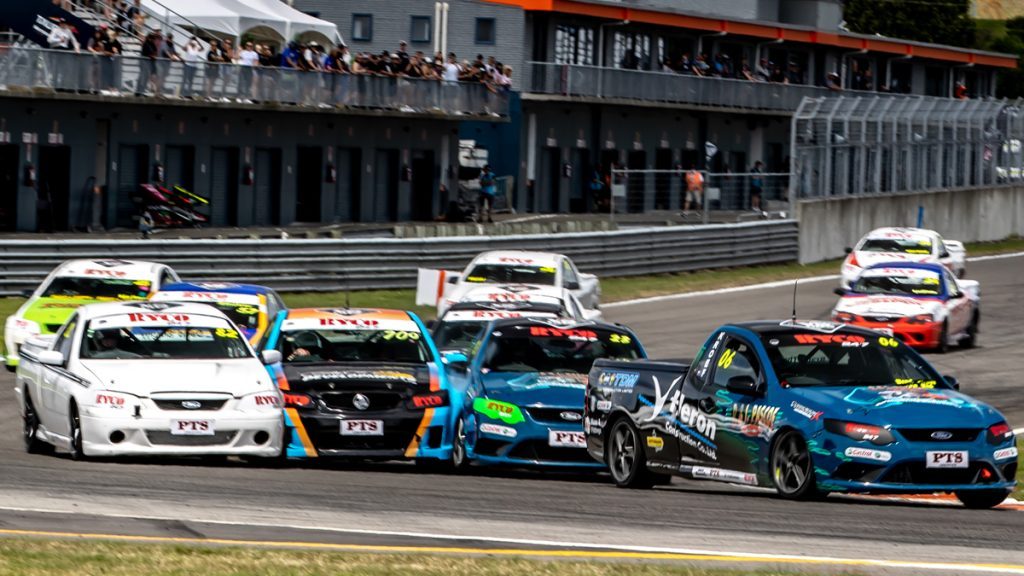 The Hampton Downs season finale also sees a return of Jeremy Hunt, repaired and ready after his brush with the tyre wall in the last lap of the last V8 utes race at Pukekohe's last hurrah. Another welcome recent inclusion to the field is Geoff Spencer – a V8 Utes veteran who re-joined the series in Round Three.
RYCO 24.7 V8 Utes racing also plays host to a classic 'battle of the brands', with five Fords and seven Holdens on the grid this weekend. Fords currently have the upper hand coming first and second in the championship, but Jake Stoneman and Phill Ross will be trying everything to bring the Holden badge to the front. 
The lucky winner of a full set of Yokohama tyres for this round is Blair Gribble-Bowring, thanks to the support of Radial Imports NZ. As a former D1NZ drift racer, Blair will need to keep tyre smoke to a minimum as he continues his rapid improvement in the V8 utes category.
Also on the move has been Simon Ussher in the United Movers Ford FG ute. Simon found some serious pace during the Manfeild round with his first ever V8 Utes win, so expect Simon to pick up where he left off.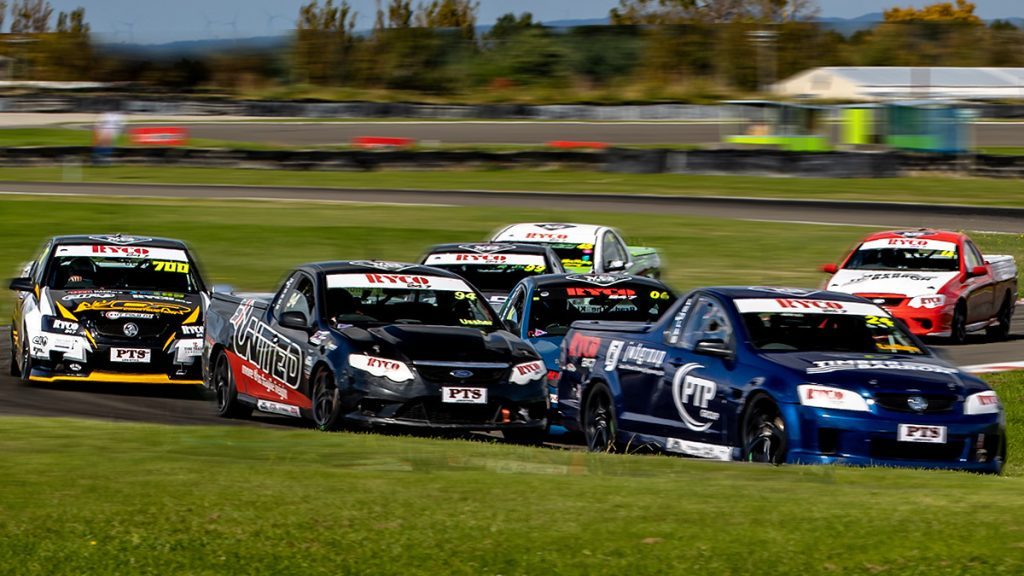 For the armchair motorsport fans, Saturday's & Sunday's RYCO 24.7 V8 Utes races will screen live on Sky Sport and on Fox Sports in Australia, while Sunday afternoon's race will be live on TV3's CRC Motorsport.
During the three-day Hampton Downs event, the RYCO 24.7 V8 Utes will have plenty of track time. Practice sessions are 11.44 am and 2.56 pm on Friday, March 24th. Qualifying is 11.21 am Saturday morning, with Race One at 3.17 pm in the afternoon. On Sunday, the reverse-grid Race Two is at 11.31 am with the final Race Three and championship decider at 4.36 pm.
Header Image: Dillon Photography (@dillonphotonz) | Words: Supplied