TCR New Zealand has quietly been shying away in the corner the past few months.
News concerning the category has been slow, and it's hard to remember it was only April when Chris van der Drift became New Zealand's first TCR champion.
Of course, trying to get a brand-new race series off the ground during a pandemic is a serious challenge, and category promoters did the best they could amid the circumstances.
And now, this summer, TCR New Zealand is anticipating a bigger and better package.
The number of rounds has tripled, grid numbers are expected to be larger, and the category wants to improve its social media presence.
"It's still all go from where we are," category manager Lindsay Dodd said about the upcoming season.
"There are 15 TCRs in the country and four on the water, which won't be here in time for this season's championship.
"But it shows just how much interest there is in TCR."
Yesterday it was announced what next year's calendar looks like.
The championship opens at Highlands Motorsport Park in mid-January, followed by a round in Christchurch a week later.
A single North Island event at Pukekohe in March closes out the season.
Each meeting features three 30-minute races, which Dodd says is the ideal duration for the category.
It is neither too sprint-esque nor so long that it resembles an endurance race.
Like last year, TCR is joined by the Super Production class on the track, which already has up to a dozen interested drivers.
As for who is driving, that is yet to be confirmed. But Covid has played a big factor in that.
"A number of people have been wating for the government to say what's happening with boundaries and travel," Dodd said.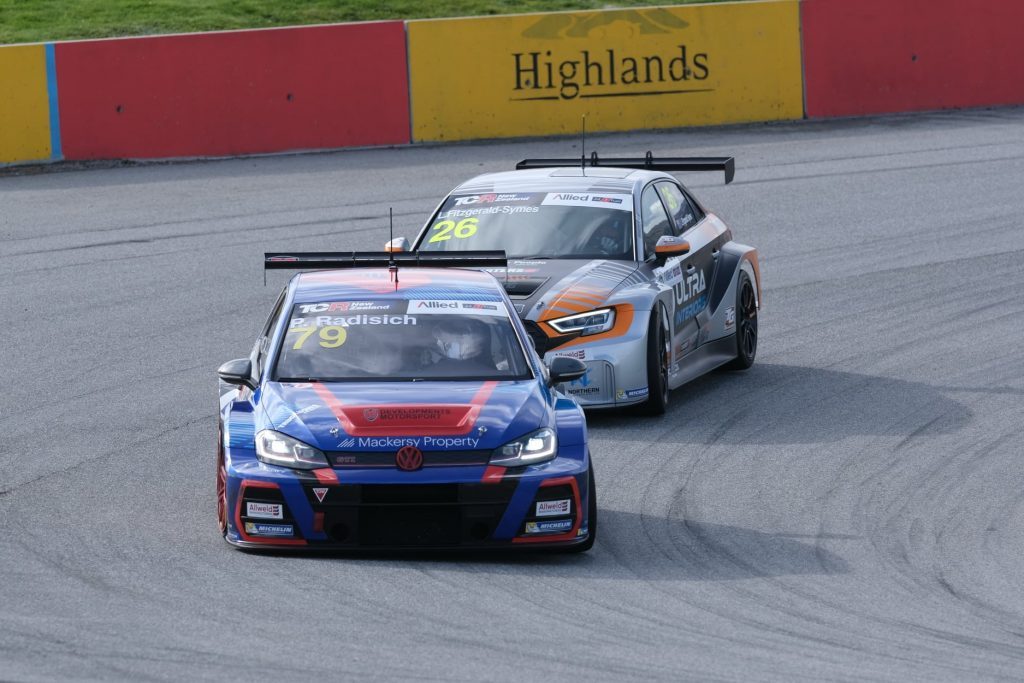 The champion of TCR New Zealand is awarded the title of New Zealand Touring Car Champion.
The class effectively replaced the NZV8 championship as the premier national touring class last year.
Dodd remains confident in TCR delivering an exciting national touring car championship for drivers and fans despite a heavily reduced inaugural season.
"I see no reason why it won't," he said.
"TCRs are cool cars to drive. The great thing about them is you can go anywhere in the world, drive one, and it will be nearly the exact same as what we have in New Zealand.
"They are bang for your buck…and very cost effective."
The only difference between TCR championships around the world is tyre manufacturers.
TCR New Zealand uses the Michelin tyre, like what is used in the Australian series.
Dodd also noted the importance of growing the category's social media presence.
There will likely be no TV package of next season's championship. It is possible, and Dodd says the series is working on it, but it is not the be-all and end-all.
What is important, the category believes, is what's posted and shared online.
"We want to build that [social media] presence and drive that."
Dodd says last season's social media reach spread globally, with the likes of Audi Sport and international TCR championships sharing news on what's happening in New Zealand.
"It's a challenge putting it all together at the moment," Dodd said.
"But I am very upbeat about the whole thing. Very upbeat."
Main Image: Geoff Ridder