Prebbleton's Chris White Jnr has taken out Round 2 of the 2023/2024 Nexen Tyre NZ Mazda Racing Series North Island Championship at Taupō International Motorsport Park over the weekend.
The series provided some superb racing with wet conditions for qualifying and two of the three races.
It was White Jnr who took pole position in qualifying before winning two of the three races, along with a third place in Sunday morning's race. Auckland's Warren Crowther was second overall after a second, third and fourth across the three races, with Leo Bult of Auckland third with a tenth in the first race, having limped home with a puncture after contact, and two-second placings on Sunday.
White Jnr won Saturday's first race in the rain, coming through the field after a slow start and a small error on lap one, taking the lead after a great battle with South African ex-pat Stiaan Kriel. Kriel eventually finished third after a spin and a start-line penalty, with Crowther taking second.
Kriel, a South African Champion who settled in Auckland in February, took his first win on New Zealand soil in another wet race on Sunday morning. Starting eighth on the grid in a reverse top ten of Saturday's race results, he took the win from pole sitter Bult with White Jnr coming from tenth to complete the podium despite power steering issues. Crowther, Karl Gaines, Stuart Lawton of Wellington, Stephen Brown, Elton Wichman, Callum Pratt and Nigel Edger completed the top ten.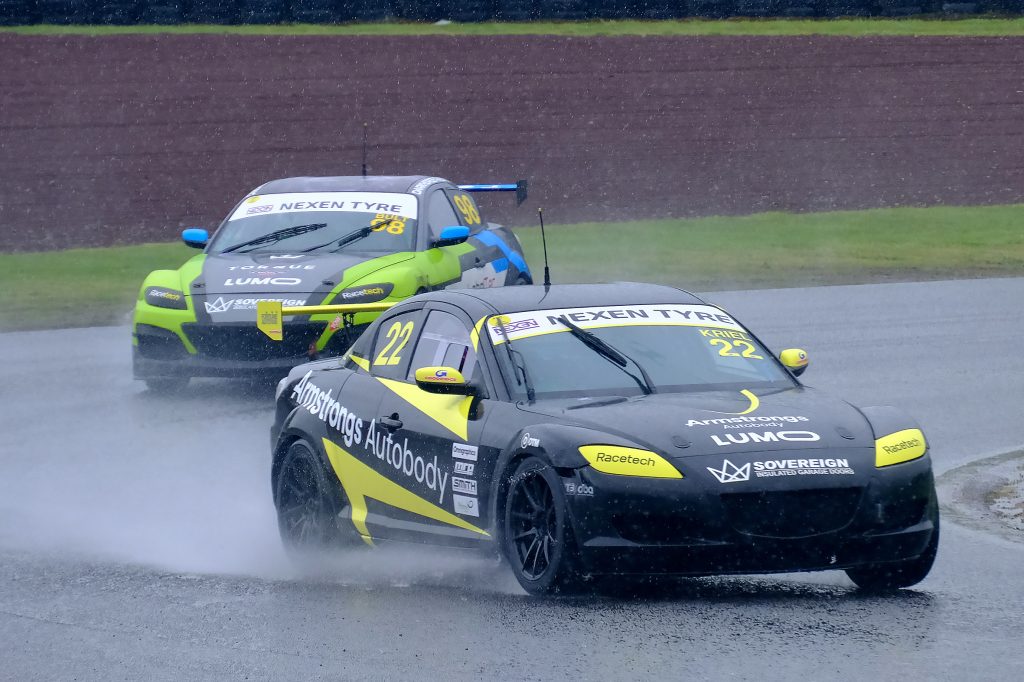 The third and final race of the weekend was dry but featured plenty of action.
It all happened behind White Jnr who bolted and drove away to win by 15.263 seconds from Bult, who settled into second early on. Behind them, it was all happening, but eventually, Edger claimed third place, followed home by fellow Aucklanders Lance Gerlach, Crowther, Wichman, Gaines, Alex Canty, James Parker and Scott Davies of Rotorua.
Edger and Wichman had both recovered from excursions for their results while Kriel, Parker and Lawton tangled near the end, with Kriel eventually finishing fourteenth and fourth overall for the round, Parker tenth, and Lawton not finishing.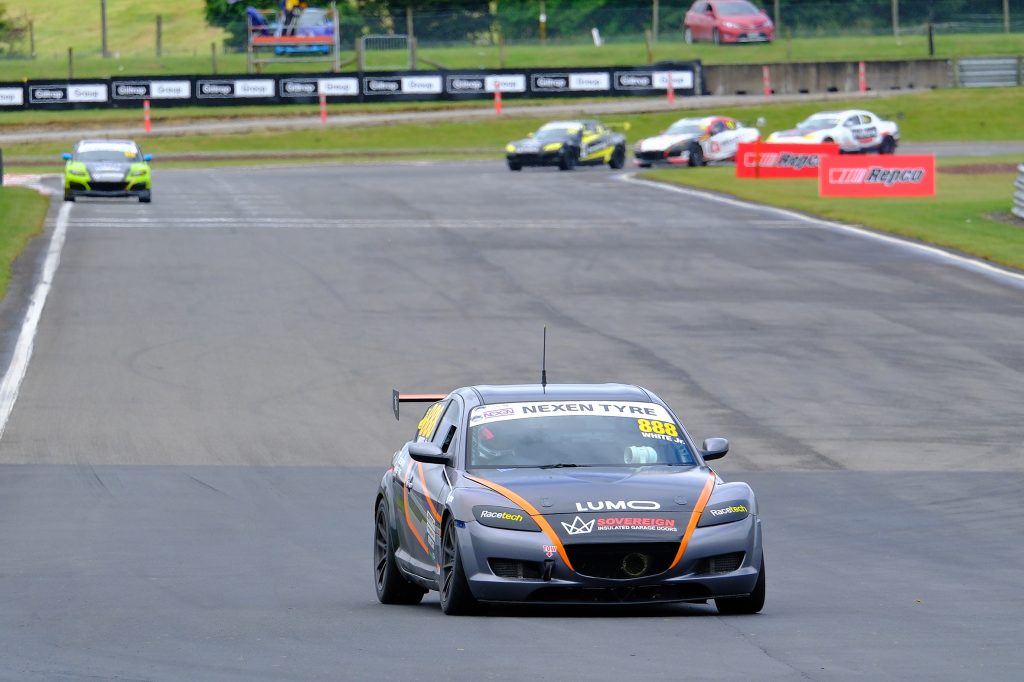 White Junior was happy with the weekend and said it was "better in the dry", while Bult said he had gone from "tenth on day one to get some reasonable points". Edger was absolutely stoked with third in the final race, saying it was "my best position in ages".
The next round of the North Island Championship is scheduled for Hampton Downs Motorsport Park in North Waikato over the weekend of 9/10 March. Before then, many of the North Island competitors will head south for racing in January and February.
Images: Geoff Ridder
Words & Images: Supplied