FIA rally director Yves Matton is adamant that the World Rally Championship is in a strong position to exit the Covid-19 pandemic as a more collective series.
The last three rounds of the WRC have all been postponed due to global travel and mass gathering restrictions amid the current situation.
The Safari Rally Kenya slated for 16-19 July is also expected to announce its postponement in the coming days.
But despite growing concerns amongst the motorsport realm that many series will struggle to recover from the economic aftershocks of coronavirus, Matton says the WRC is in a unique position where it will become a stronger, more collaborative championship once racing resumes.
"We know this crisis will have a big impact in motorsport in general and on the WRC." Matton told Motorsportweek.com. "But the feeling I have, and what we really want with the FIA, is to try to be stronger after this crisis than before.

"All I can tell you is that the discussions with stakeholders are more open-minded than in the past. Nothing is taboo and nobody is taking offence when you put some ideas on the table that, just a few weeks ago, were not well-received.

"Bringing the stakeholders together to find a more sustainable future for the WRC is so important and it gives me confidence to see everybody working more closely right now; it's very nice to see the thinking is more about the championship and not each person's own interest. For us it's important to keep all of the players. We have to find a solution to have them all on-board in 2021 and keep them alive in 2020."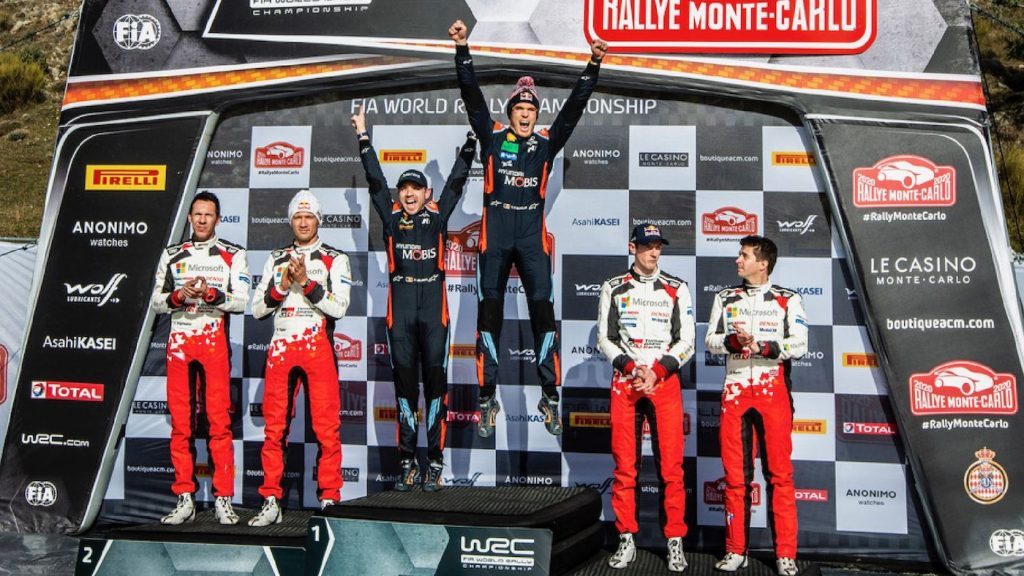 Matton also stressed to supporters of the series not be alarmed by the absence of news coming from the series, emphasising that WRC stakeholders and the FIA are continuing to work at full strength to ensure the most appropriate decisions in terms of what is best for fans, teams and organisers are made.
 "We are not just sitting and waiting for when the day comes and lockdown ends.

"For sure we are having to work harder than we have done in the past due to this situation. But we are working to make the right decisions."
With the running of the Safari Rally Kenya in July looking more and more in doubt, it puts Rally Finland in August as the likely date where the season could possibly return.
Matton went on to add that his confidence in the future of WRC has been strengthened by the unanimous decision across teams to commit to the series in 2022 where the championship is set to launch its latest Rally 1 concept, including the introduction of new hybrid systems to the cars.
 "The main thing is that manufacturers and organisers are motivated to start as early as possible and are all committed to be part of the WRC. But everything is linked to government decision and each week we have new information from the government.

"Some countries are opening again or reducing the lockdown, but still it's difficult to know the constraints, which borders will be closed.

"One thing which is very important – and we are maybe in a different position to Formula 1 – the manufacturers in the WRC all strongly give us the message they want to continue to be involved in 2022.

"Maybe we will have to change some things, but they all tell me they want to commit to 2022 and that's the most important for the future."