This year was big, but Ryan Yardley is anticipating an even bigger and better 2022 as he continues pursuing a career in the United States.
Yardley wrapped up his season in the U.S with a second round in the Formula Regional Americas championship at Texas earlier this month.
The Kiwi is now set to return home to New Zealand, where he'll reflect and reset for next year.
What exactly 2022 entails for Yardley is something not even he is entirely sure of right now.
If he can string a budget together, he'd like to do a full Formula Regional Americas season and challenge for the title.
It's in the States where his career ambitions lie.
"The American racing scene has taken off," he said. "People don't realise how much racing goes on here. There's so much.
"This is my third year here, and it's a place that's always intrigued me. Ever since I was younger [racing in the U.S] is something I've always wanted to do.
"The goal is to get back and do the full championship.
"I'm excited for next year, whatever we do. It's going to be bigger and better."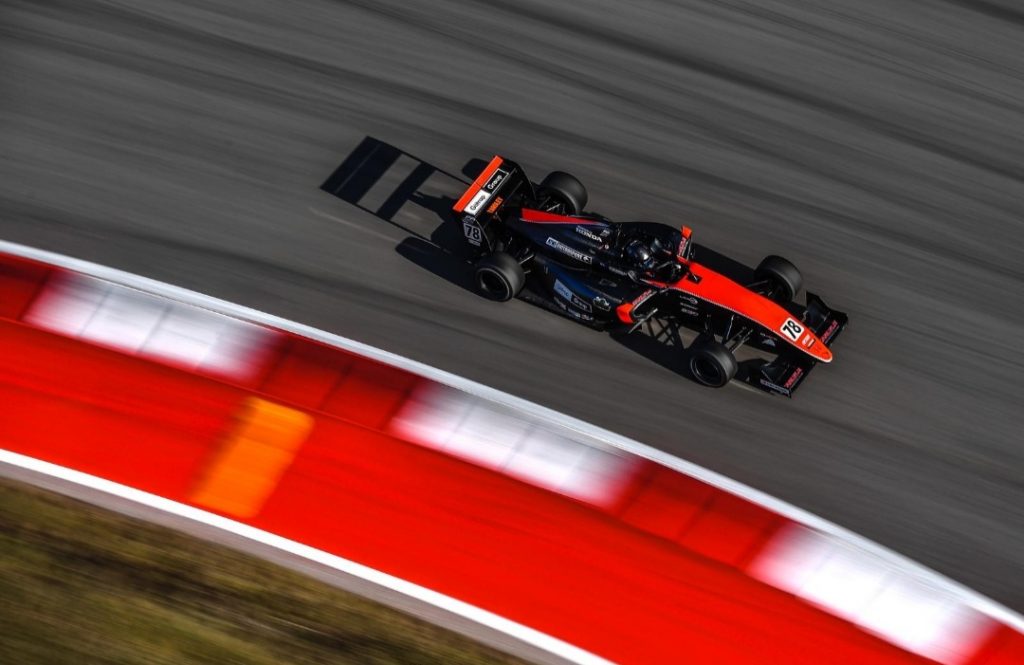 And, of course, if you're coming home for the first time in ten months, some seat time before heading back to America isn't always a bad thing.
"The [New Zealand] Grand Prix is something I would want to do.
"My last [Toyota Racing Series] race was in 2018 at the Grand Prix, at Manfeild. So, it'll be nice to do that."
Of the six Formula Regional Americas races Yardley competed in, he claimed three podiums.
None were wins, but it was more than he could have asked for when he debuted at Virginia International Raceway as a rookie in September.
His final weekend was at the Circuit of the Americas, and he finished the three races with results of P2, P11 and P5.
"The pace was good," he said.
"On Thursday testing, we were seventh, second and third in the sessions, and we didn't use new tyres as some others did.
"In qualifying, the car felt amazing, but it just wasn't quick, which stumped us a bit.
"Got a podium with a bit of luck in race one, then had contact in race two and had to change the front wing.
"But we had real good pace. If we got away ok [in race two] then we would have been on for a podium."
Yardley was made to start the final race from the pitlane after a silly mistake on his warm-up lap in race two.
"I overcooked it a bit and drove off the track," Yardley said about what happened on his race two formation lap.
"If you do that, you're supposed to come back to the pitlane, but I didn't know that. So we started race three from the pits."
If Yardley had not started from essentially dead last, he would have been on the front row.
But as he puts it: "It is what it is."
Yardley was with the Kiwi Motorsport team for the weekend and was thankful for the opportunity.
"None of this would have been possible without them. I'm just so thankful."