Guanyu Zhou will become Formula 1's first Chinese driver next year, and he is bringing with him some serious cash.
The 22-year-old replaces Antonio Giovinazzi and joins Valtteri Bottas in an all-new Alfa Romeo line-up.
Zhou's single-seater career kicked off with a bang when he finished third and second in respective Italian Formula 4 competitions in 2014.
He then won only two races over a three-year gig in the European Formula 3 championship, a relatively mediocre strike rate for the youngster.
Still, in 2019, Zhou progressed to FIA Formula 2 and finished fourth in only his second race.
His first podium came three races later in a feature race in Barcelona.
Four more podiums, all third-place finishes followed, and Zhou ended up 7th in his rookie F2 season.
Zhou's sophomore F2 campaign yielded slightly better results. He claimed his first win in a sprint race in Sochi and finished sixth in the driver's championship.
He is second in this year's championship with three wins but is unlikely to catch runaway leader Oscar Piastri with two rounds remaining.
As for Piastri, he is on track to win his third major single-seater title in as many years.
The young Australian becomes the reserve driver for the Alpine F1 team next year, having been overlooked for an F1 seat.
Zhou's promotion to the premier series has been received with criticism, especially from the outgoing Giovinazzi, who says Zhou's prominent financial backing was what secured him the seat.
"F1 is emotion, talent, cars, risk, speed. But when money rules it can be ruthless," Giovinazzi wrote on social media.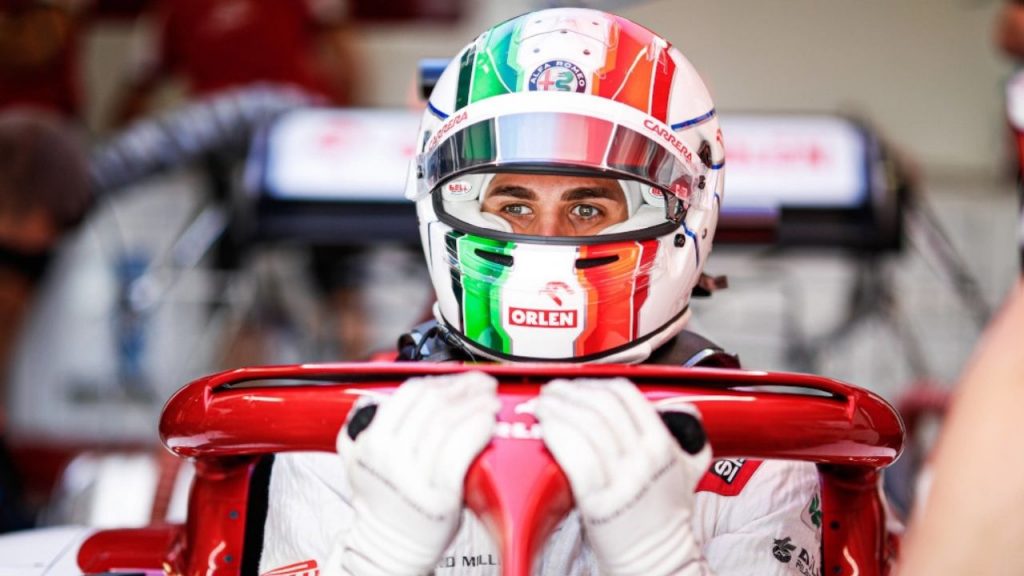 Alfa Romeo team principal Frederic Vasseur admitted Zhou's financial support played a role in his new contract.
"The financial side can't be hidden," Vasseur told the BBC. "Our sponsors want to be happy and develop their commitment to the future.
"It is not just about the Chinese sponsors, it is about the exposure we will give to our current partners."
Vasseur said the money Zhou brings to the team will allow Alfa Romeo to compete at the upper reaches of F1's hard cost cap of $145 million next year.
Formula 1 is also rigorously pursuing an expansion of its Chinese market. Having Zhou on the grid will likely lead to having two Grands Prix in China soon.
Hours after Giovinazzi's F1 exit was announced, the Italian driver confirmed he is racing for Dragon Penske in Formula E next year.