What 2024 brings remains a mystery for Hunter McElrea, but the 23-year-old has indicated in recent interviews a return to Indy NXT is unlikely as he continues to work towards an IndyCar seat and IMSA events.
The Kiwi finished as runner-up in his sophomore Indy NXT season, which concluded with a double-header at Laguna Seca in early September. His 2023 campaign came with two wins, six podiums and two pole positions that saw him fall 65 points short of claiming the title.
In a post on social media following the season finale, he mentioned he was unsure of what's next, but he'll "be pushing hard to be in IndyCar".
The introduction of a new hybrid-boosted engine package in IndyCar for the 2024 campaign compounds matters due to the increased testing requirements in the buildup to the season.
"The first thing is trying to get a test sorted," McElrea said in a recent article on motorsport.com. "It's good chats, but nothing really to say right now. The new hybrid thing, there's not really a schedule that anyone has in terms of testing, right? All the chats I've had, no one really knows when the test days are 'cause the hybrid thing has everything waiting. We'll see.
"I don't have anything to say whether the test is hopefully at the end of this year, what I'll be pushing for or sometime early next year, I'm not sure. I'd love to be on the grid full-time, but it's looking pretty slim right now. But I think being on the grid in some way, try to get an audition next year and go in there and make a splash and try to get a job. So we'll see what happens."
With the IndyCar grid for 2024 taking shape and the calendar recently announced, the only driver confirmed to move into the series full-time from Indy NXT is Kyffin Simpson, who joins Chip Ganassi Racing after finishing 10th in the standings.
At this stage, 2023 Champion Christian Rasmussen will feature in select events and tests for Ed Carpenter Racing but is yet to be guaranteed a place on the grid.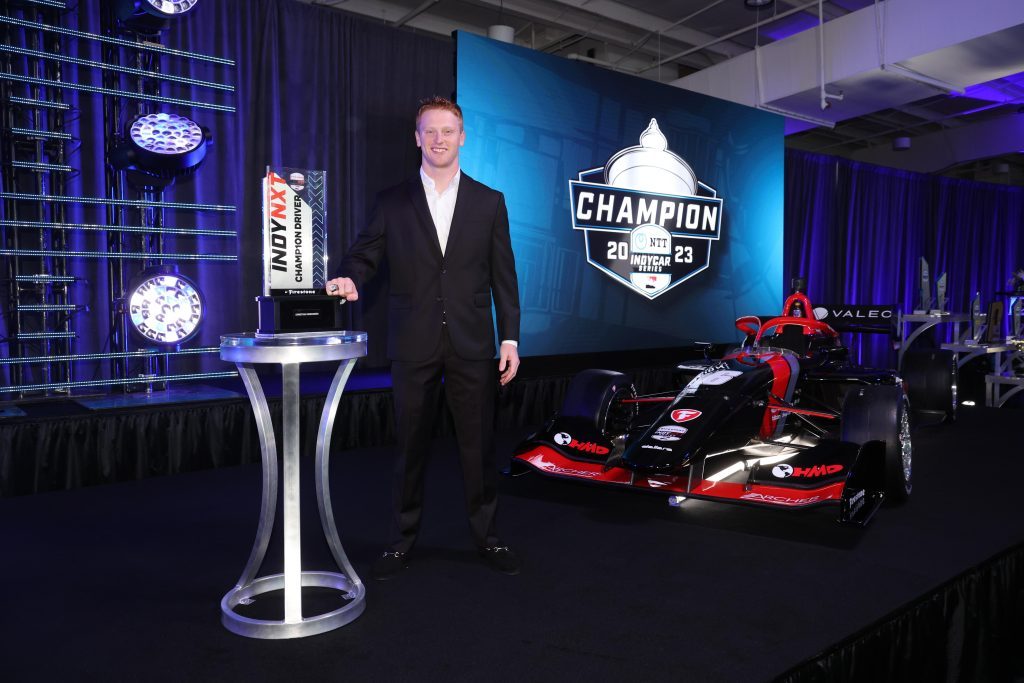 "We've seen it for so many years in this sport, money talks," McElrea said. "I don't have any hard feelings or anything. At the end of the day, I look at this year, and I honestly think there's maybe one or two things, but I didn't make more mistakes than anyone else or anything like that.
"It just wasn't really meant to be; the luck wasn't there, and vice-champion is what it was. Obviously, it wasn't the goal, but I can look back at this year and think I executed a good job, and I was fighting for wins every weekend, winning races, on pole. I hope that I made it clear that I'm ready for the step.
"Team owners have told me that I deserve a shot. That's one thing at. Again, that's not going to get me a seat, but knowing that I've done what I think a good enough job is to get a seat. I kind of hold my head high there, and I'm just working so hard to get some opportunity. I think I'll get a shot. I don't know when or how, but I think I will. And when I do get that shot, I think that I'll hopefully show that I can belong there."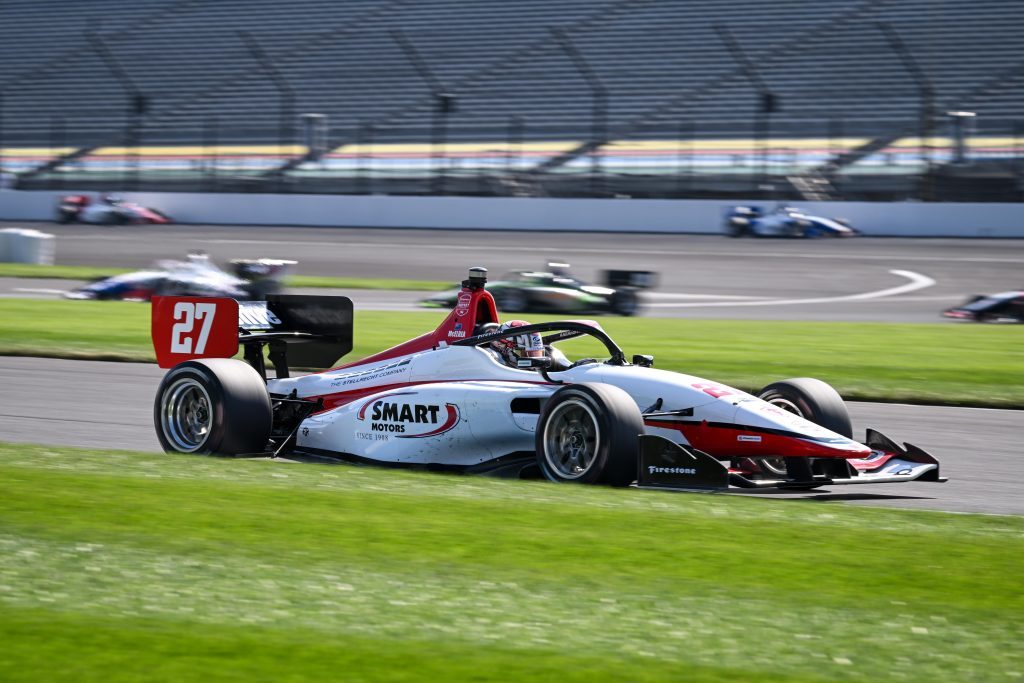 McElrea also indicated that IMSA appeals to him and is a series where he'd be happy to get some track time in 2024.
"I want to do Daytona and that sort of stuff," he was quoted by motorsport.com. "Everyone wants to do Daytona and those really cool races. So, just to do that is going to be cool. I think also to keep race fit for when and if that opportunity hopefully arises, I think that's going to be good. The endurance races are something I'm looking at and sorting out now and talking to some teams about. I'll probably drive one of those soon.
"IMSA is awesome, and the cars are cool. It'd be an LMP2 car. An LMP2 car would almost align very closely to the Indy NXT car, and the speed. I'm expecting it to be a pretty similar, different in its own way, but very similar speed car to drive."
Header Image: Penske Entertainment: Chris Owens