Liam Lawson was split in his assessment of the weekend in Budapest. The Carlin driver secured seventh in the Feature Race but had his sights set much higher after the team had shown strong pace all weekend long.
Opting to start on the medium Pirelli tyres before switching to the soft compound for a shorter stint at the end. Lawson admitted that the team had gone down that road in the hopes of a downpour arriving late on in the race and avoiding having to make a second stop for wets.
Having to nurse his tyres longer than originally planned when the rain never arrived compromised his potential best result.
"It was a decent race and I think we maximised things considering where we were," Lawson said afterwards.
"The car was really really fast today just like yesterday. Honestly it's disappointing, we thought it was going to rain, it was drizzling on the grid so we thought we'd do prime then option so we can stretch the first stint and wait for it to rain and box for wets. It was sort of going to near the end but it never did.
"In the first laps I was pushed off at the start, lost quite a few positions so we just went backwards. I made up a load of spots and when we came out of the box, I think we boxed a couple of laps late, I came out behind the Hitechs and then there was just a big train of cars and I was on cold tyres so I got passed by all of them.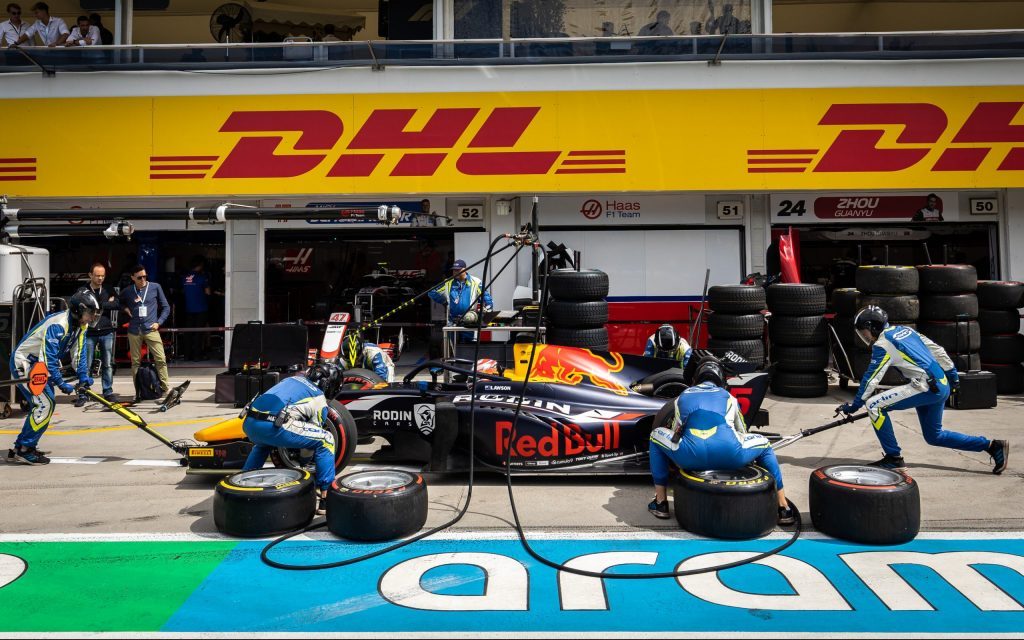 "So I had to do some overtaking, plenty of overtaking and again, the car was really, really good. The guys did a great job all weekend with the setup and making the tyre management as good as possible.
"I think we were one of the quickest on pace today and yesterday we were the quickest. It's a little bit frustrating considering the pace we had all weekend to only come away with eight points, but it's also promising going forwards that in these cooler conditions, maybe we've found something."
Lawson currently sits in eighth position in the Drivers' Championship on 90 points, only 10 points adrift of Enzo Fittipaldi who is now fourth in the standings.
With just two race victories to his name all season, less than he will have envisaged at the beginning of the campaign, Lawson is hopeful that the triple header and Abu Dhabi goes much better than recent rounds.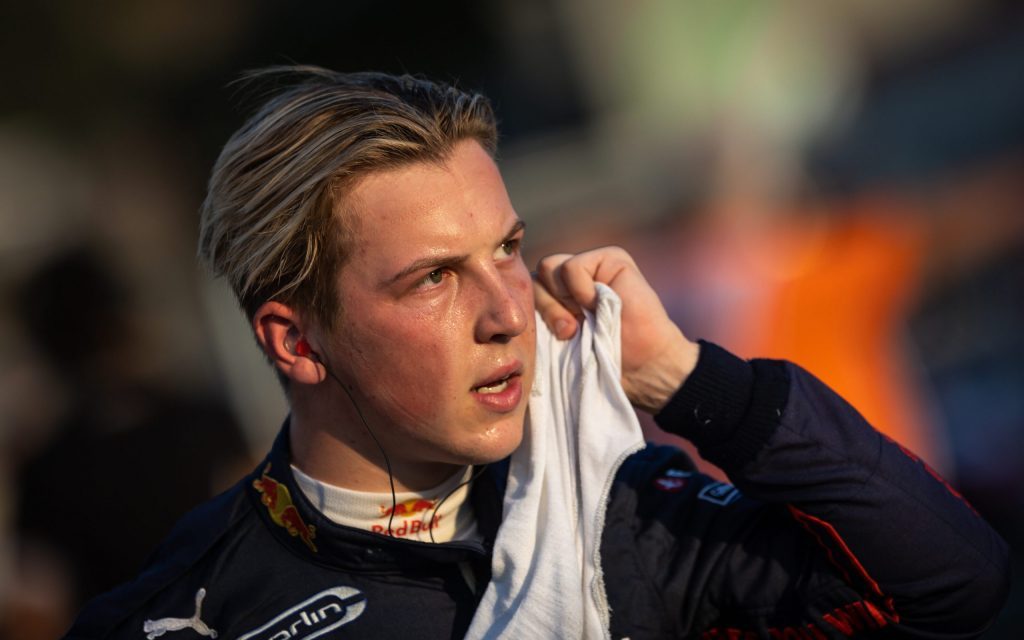 "The second half of the season needs to go better for me. We've had speed all year but a rocky few rounds, well, a rocky few months to be honest. It's not been where we want to be but not through being slow or anything like that.
"The car has always been there and been really hooked up so we can carry that forwards and we should be able to score some good points and the goal is to have a really, really strong second half of the season.
"It's very close in the Championship from fourth to eighth, just 10 points in it, so we've got to make the most of the next few races. I'm honestly not really thinking about the Championship, I just want to have big races and highlights and try to finish strongly."
Fellow New Zealand driver Marcus Armstrong came home in sixth position, ahead of Lawson.
Next up is Spa-Francorchamps on August 26 to 28 where Lawson and Armstrong will take to the 7km long Belgian circuit.