Expect plenty of fast cars, top-end drivers and a potentially maxed out grid at next month's New Zealand Endurance Championship final.
For the first time, three races will be held over the one day of racing, each awarding their own national title.
There's the traditional one- and three-hour events, and this year welcomes the addition of a two-hour 'clubman' event.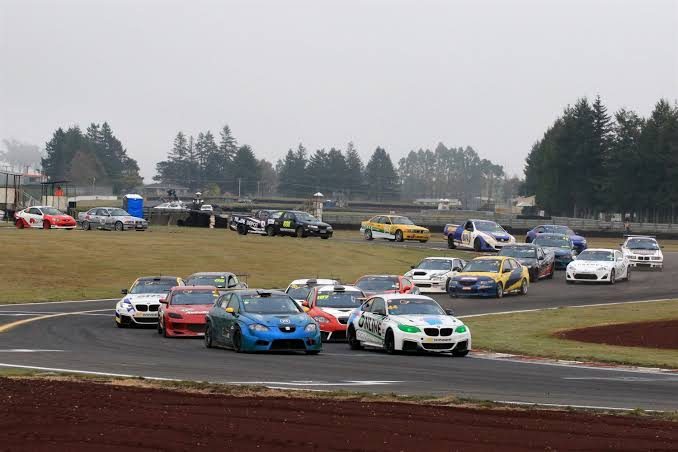 The two-hour was successfully trialled in last year's North Island Endurance Series, and already 15 entries are locked in for April's final.
Hampton Downs is the host venue, with the 4km international circuit being used. The extension means drivers now have to navigate the long back straight, tight turn two hairpin and the daunting Double Bastard bend.
Nearly a dozen GT3 weapons take centre stage in the' elite' three-hour category. New Zealand doesn't run Balance of Performance on these cars, allowing plenty of fine-tuning and upgrades.
Already confirmed entries include two Audi R8s, three McLarens, one Lamborghini, Nissan GT-R, a Mercedes-AMG and a Renault R.S 01.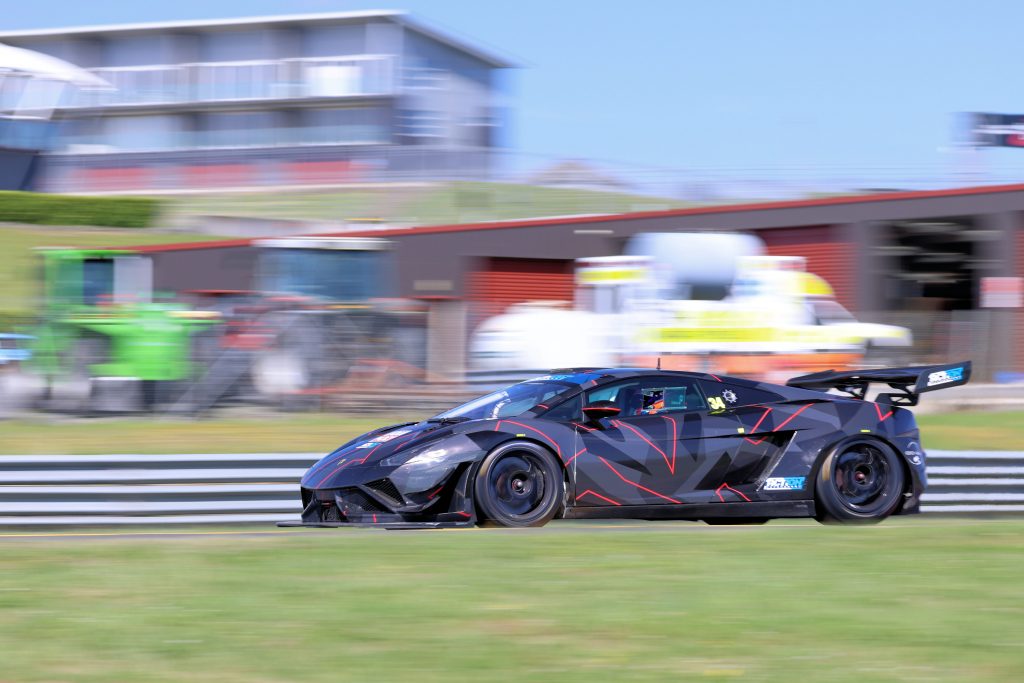 Hamilton Motorsport has two options for the race. They have the Nissan GT-R Chris van der Drift and Lance Hughes raced in the South Island last year, or a recently imported Lamborghini GT3.
For now, they are entered as TBC.
There is plenty of top driver talent on display too.
Greg Murphy links up with Shane Helms in the Renault. John McIntyre returns to endurance racing, joining Anthony Leighs in a Nissan.
We also have Gene Rollinson, Jonny Reid, Neil Foster, and Daniel Gaunt locked in.
Aaron Slight has quickly become something of a four-wheel aficionado in the last few years. He is set to partner Super GT competitor Stephen Harrison in a GT4 Aston Martin.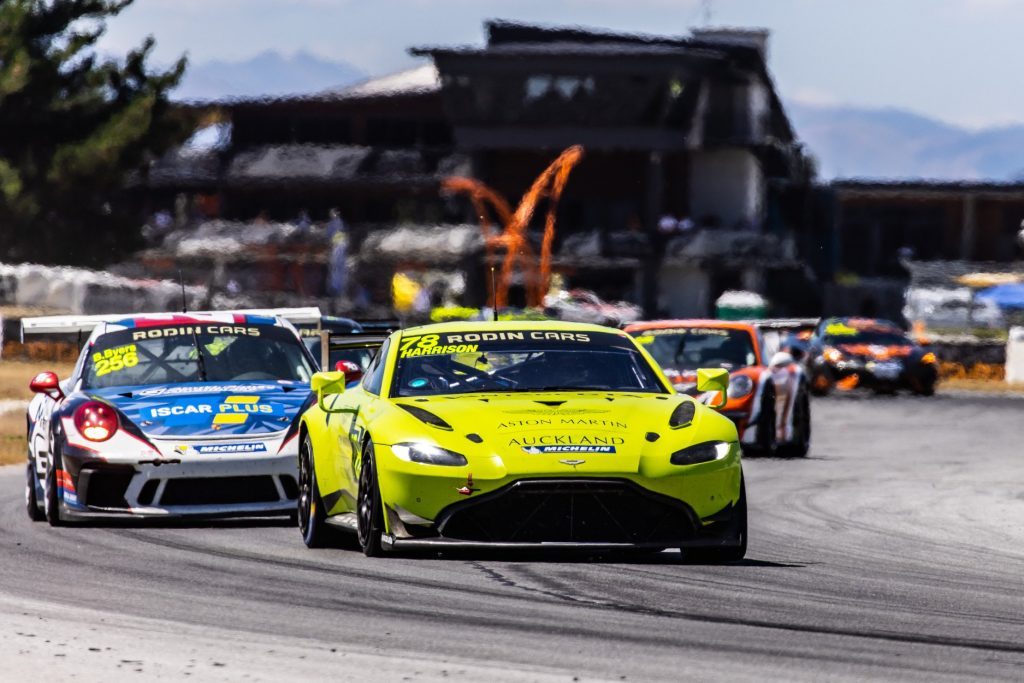 The one-hour is comfortably the most crowded race of all three.
So far, 33 entries are confirmed, with still room for lots more. We expect those vacant spots to fill quickly, given Super GT ends this weekend.
In any case, there is a range of marques, models and classes up and down the field.
Everything from the V8-driven Nissan Altima of Nick Ross to a couple of ever-reliable Honda Civics are slated to race.
Some of the intriguing entries is a Mercedes-AMG GT4 driven by Jono Macfarlane, Bob Sievwright is racing is insanely cool E46 M3 GTR, and Collins Motorsport is yet to unveil the full extent of upgrades they've had done to the Marc II V8 Mustang.
Of course, there's also a handful of nimble TCRs making an appearance. Gene Rollinson is in the Racer Products Hyundai, as is Rhys Gould in a second i30 N.
The two-hour is made up of cars that don't quite fit in either of the other two races.
Here, we have two V8 Utes, a pair of Seat Leon Supercoppa and a Subaru BRZ.
The driver calibre is still excellent. Brock Cooley, Brad and Greg Kroef, and Matt Gibson have drives locked in for the race.
The two-day meeting is on April 8-9, with practice and qualifying on Friday and racing on Saturday.
3 Hour Entries
| | | | |
| --- | --- | --- | --- |
| Driver one | Driver two | Make | Model |
| David Dovey | Matt Dovey | Audi | RS5 |
| Neil Foster | Jonny Reid | Audi | R8 LMS |
| Sam Fillmore | Andrew Waite | Audi | R8 LMS |
| Andrew Fawcet | Daniel Gaunt | McLaren | 720S GT3 |
| Ben Coffin | Cameron Jones | Mazda | RX7 |
| Paul Pedersen | Anthony Pedersen | Mercedes-AMG | GT3 |
| Glenn Smith | John DeVeth | McLaren | 650X GT3 |
| lance hughes | chris van der drift | tba | tba |
| Jarrod Parmenter | Andrew Brunton | Mazda | RX8 |
| Warwick Mortimer | Andre Mortimer | bmw | m6 |
| Anthony Leighs | John McIntyre | Nissan | R35 GTR GT3 |
| Rob Williams | Don McIntyre | Porsche | 997 GT 3 Cup Car |
| Aaron Slight | Stephen Harrison | Aston Martin | Vantage GT4 |
| David Cremer | Jason Liefting | Mclaren | 570s |
| MAtthew McCutcheon | Tom Alexander | Lamboghini | Rieter Rex |
| Shane Helms | Greg Murphy | Renault | RS01 |
| Steve Brooks | Bill Riding | Porsche | 911 GT3 Cup Car |
| Rhys Gould | Gene Rollinson | Nissa | GTR Nismo GT3 |
1 Hour Entries
| | | | |
| --- | --- | --- | --- |
| Driver one | Driver two | Make | Vehicle |
| Geoff Short | | Porsche | 997 GT3 Cup Car |
| John Midgley | | Ford | Falcon FG Supertourer |
| Lochlainn Fitzgerald Symes | | Porsche | 997.2 cup |
| Tim Dossett | | Honda | Civic |
| Daniel Cropp | | Honda | Civic Sir |
| Garry Derrick | Ben Derrick | Porsche | 991.2 |
| Nick Ross | | Nissan | Altima |
| Charles Rollo | | Toyota | Levin AE86 Turbo |
| Sam Collins | | Marc | Mustang |
| Matt Whittaker | | Porsche | 991 Gt3 Gen 2 |
| Ross Graham | | Lamborghini | Gallardo GT3 |
| Tim Martin | Luke Neuberger | Nissan | Skyline GTR |
| Grant Baguley | | BMW | E46 |
| Kris Bostock | | Porsche | 911 991.1 GT 3 CUP |
| Bob Sievwright | | BMW | E46 M3 GTR |
| Glenn Smith | John DeVeth | Mclaren | 2014 650S GT3 |
| Steff Chambers | Cameron McCormack | Porsche | 996 GT3 Cup |
| Brock Timperley | | Ford | Falcon |
| Adam Julian | N/A | Porsche | 997 GT3 Cup |
| Steve Scoles | | Ginetta | G55 GT4 |
| Francois Beziac | Kieran Doe | Mc Laren | 570 GT4 |
| Heremana Melmezac | | Porsche | Cayman GT 4 |
| Grant Aitken | | Porsche | Cayman GT4 |
| Rhys Gould | | Hyundai | i30N TCR |
| Mal Walters | | MAZDA | RX8 |
| Jono Mcfarlane | | Mercedes-AMG | AMG GT4 |
| Craig Innes | | Ferrari | 458 Challenge |
| Sean Kirkpatrick | James Webb | Porsche | 997 Gt3 cup |
| Mark Meadows | | Lotus | Exige |
| Steve Brooks | Bill Riding | Porsche | 991.2 Cup Car |
| Martin Neill | | Porsche | 991.1 |
2 Hour Entries
| | | | |
| --- | --- | --- | --- |
| Driver one | Driver two | Make | Model |
| David Whitburn | Graham Ball | BMW | E92 |
| Greg Kroef | Brad Kroef | Ford | V8 Ute |
| Jeffrey Drum | Robert Drum | Surbaru | BRZ |
| Daniel Ludlam | Blair Gribble-Bowring | Ford | Falcon BF |
| Allan Sargeant | Matthew Gibson | Seat | Leon Supercoppa |
| Ken Hunter | | Chev | Lumina |
| John Thomson | Oli shepherd | Bmw | 135i |
| Brendan Murphy | Brock Cooley | seat | supacopa |
| Paul Fougere | Alex Fougere | Holden | VE Ute |
| Scott Smith | Shaun Van Beers | Seat | Leon Supacopa |
| Tony Head | Seton Head | Toyota | Altezza |
| Glen Reid | Jamie Andersen | BMW | 328i |
| Shane Parsons | Lindsay Lions | Honda | CRX |
| Flynn Mullany | N/A | BMW | E46 |
| Jared Pyke | Ben Mcconochie | Mazda | Rx8 |