A legendary Formula One car once driven by the legend that is Michael Schumacher is set to go up for auction during Monterey Car Week and it's expected to fetch an eye-watering price tag.
The car in question is the Ferrari F2001b which the seven-time champion drove for the first couple of races during the 2002 season while that year's car was still being developed.
Schumacher's first outing in the car was at the Australian Grand Prix Circuit in Melbourne where it was driven to victory. This was then followed by an impressive third-place finish in Malaysia after starting the race from 21st.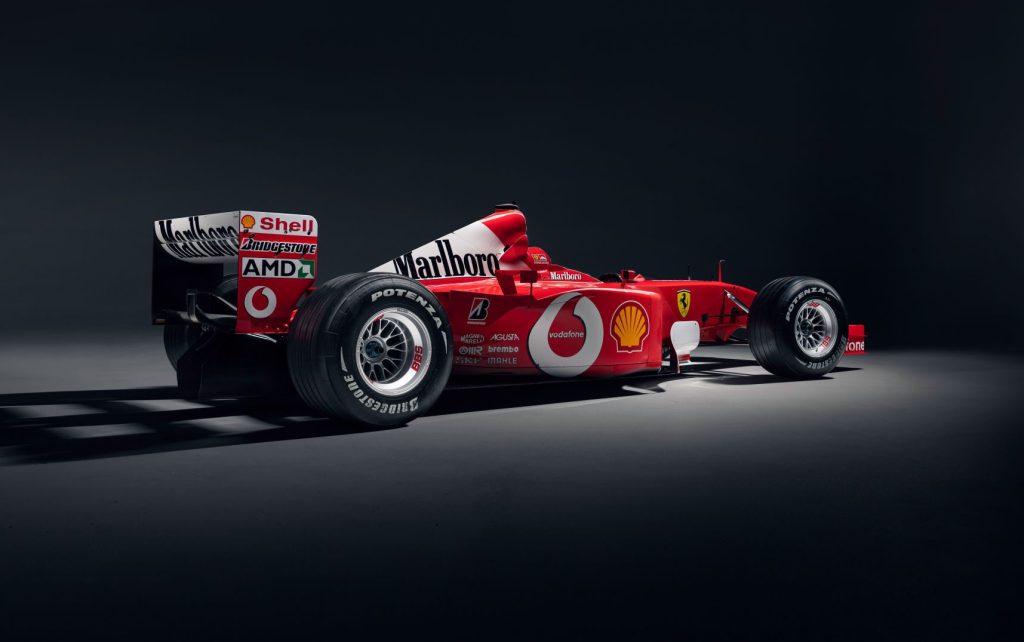 By the time the third race of the 2002 season rolled around, the car was retired and replaced with the F2002, but it would forever remain fundamental in earning Schumacher another world title.
Something most fans of the early 2000s F1 seasons will no doubt remember is the screaming sound of the V10 engines. That's exactly what you'll find within the F2001b and we sure hope its next owner extracts all the goodness of the 900hp lump that revs all the way up to 18,500 rpm.
The car is set to go under the hammer in Sotheby's Sealed auction in Monterey from August 17 to 20, 2023.