Rob Steele has held on to win an Open Class thriller in the opening race of the GT New Zealand Championship at Hampton Downs today, pipping Wayne Leach in the 30 minute race.
In a race which was full of drama, Steele, in a Porsche 991.2 pipped Leach's Ferrari 488 Challenge by 4.8 seconds, Marco Giltrap rounding out the podium in his 991.2.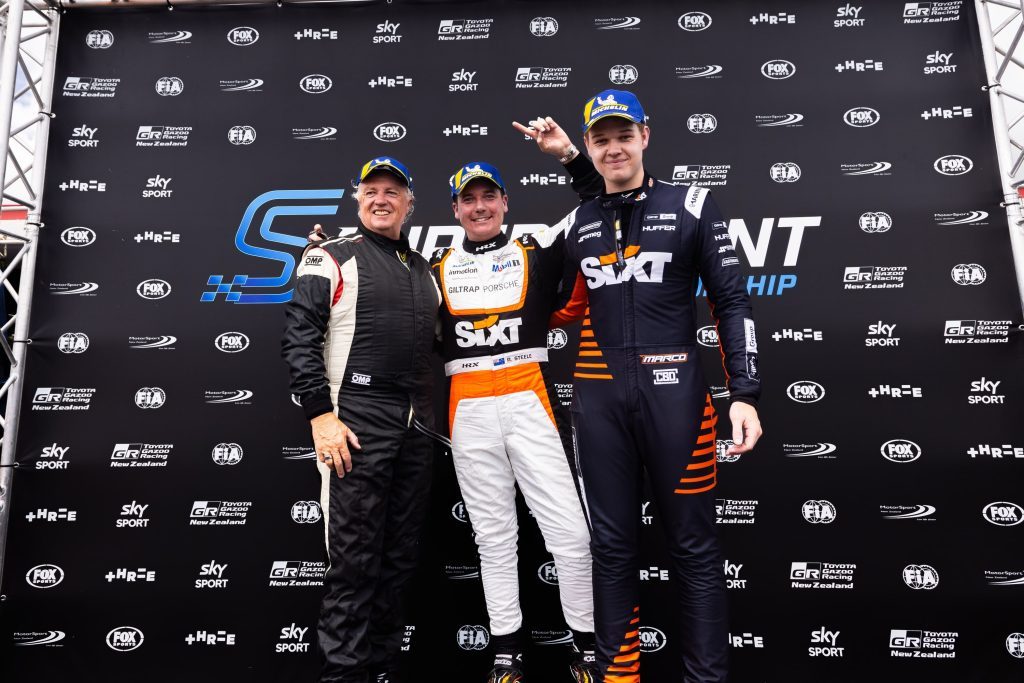 Todd Bawden was a man on a mission in GT4, taking class honours in a McLaren 570s ahead of Grant Aitken's Porsche Cayman and Brent Forman's McLaren 570s.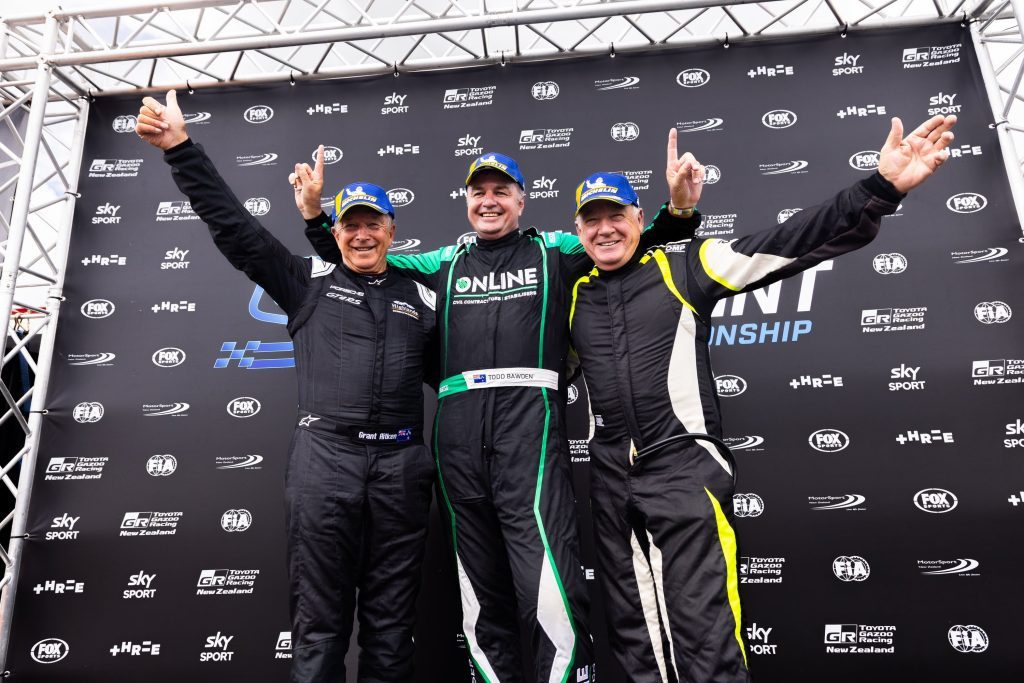 The action began before the race had even begun, GT4 pole sitter Stephen Harrison forced to the back of the grid for not wearing his balaclava during qualifying.
This worked of benefit for the Mercedes AMG driven by Jono McFarlane who inherited class pole and quickly built a gap off the start.
Open Class pole sitter Kieran Doe also came into difficulty off the start in his Porsche 911 MR, dropping back several spots and swamped by the field behind. Giltrap made the most of this opportunity to take the early lead ahead of Rick Armstrong's Porsche 991.2.
With the compulsory pit window opening after 10-minutes, some of the leaders began making their stops immediately only for a stricken Regan Scoullar to bring about an early Safety Car by beaching himself in the gravel.
This threw strategy of the early stoppers off, Luke Manson electing to stay out to take the lead in his Porsche 991 before coming in briefly after.
Paul Pedersen's Porsche 991.2 was the next car in grief, spinning in Turn 1 before being lightly clipped by the following Porsche 911 MR of Francois Beziac who ended in the grass before safely rejoining.
Back in GT4 McFarlane had built a healthy lead before finding the gravel himself, also becoming stranded and gifting Bawden the race lead ahead of Aitken and Forman.
Once a true running order had been established following stops, it was Steele who had worked to the lead ahead of Leach with Giltrap and Armstrong having charged through the field, to sit third and fourth in the dying stages.
This was how things finished, Steele with a well deserved Open Class victory over Leach and Giltrap rounding out the podium. Armstrong worked hard for an impressive fourth whilst Pedersen recovered from his earlier spin for fifth.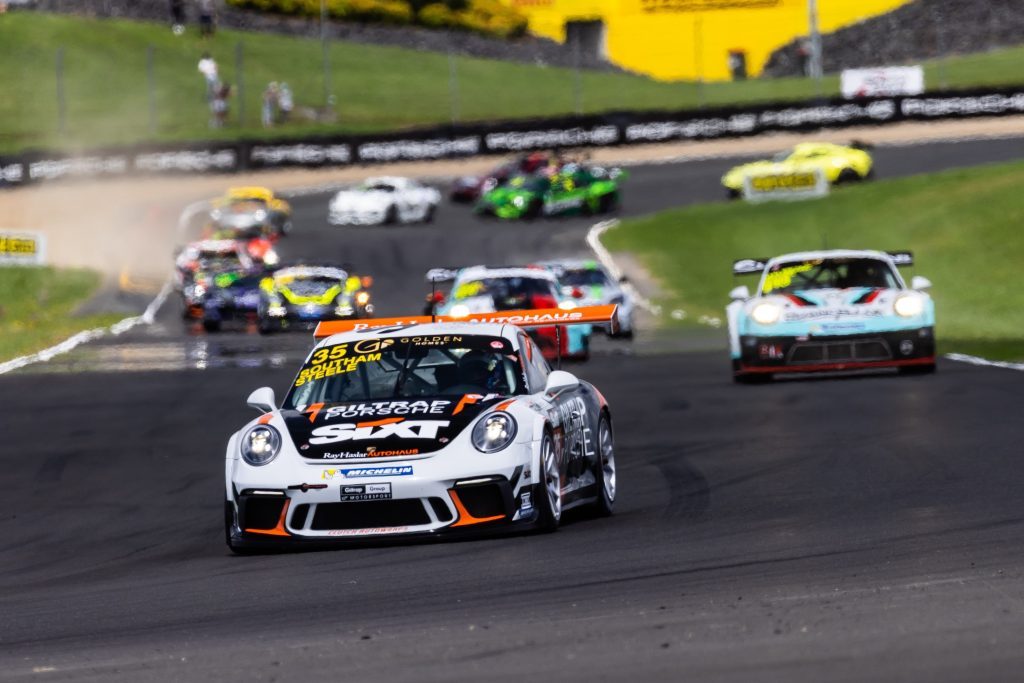 Bawden was the best GT4 on the day, finishing ahead of Aitken and Forman respectively. John Giddy's Aston Martin Vantage and Allan Sargeant's Ginetta G55 rounded out the top five.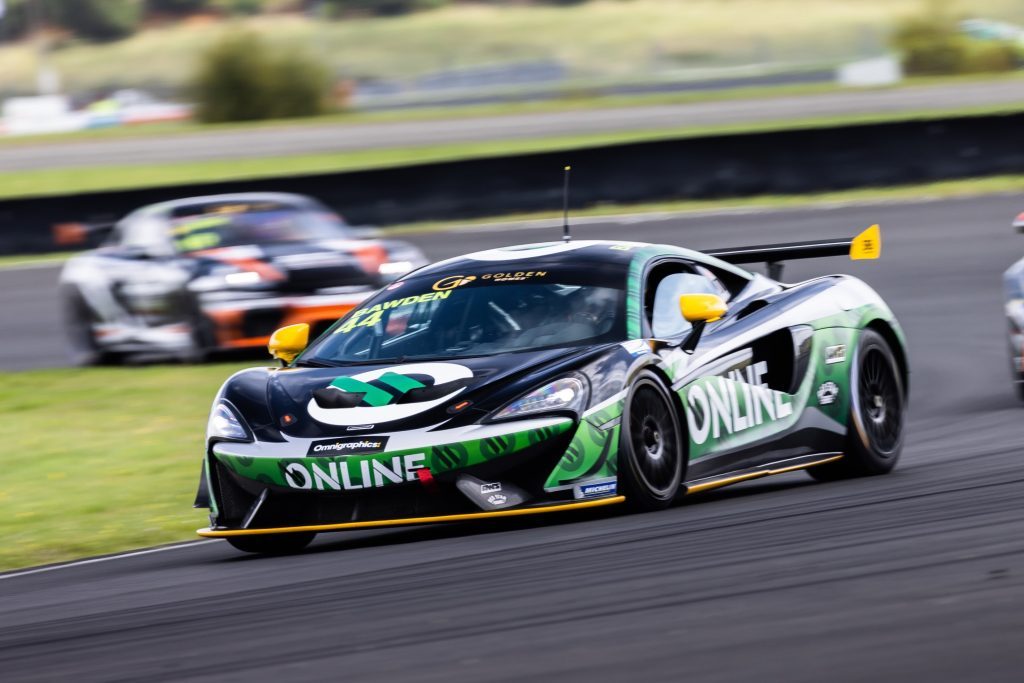 The GT New Zealand Championship returns tomorrow for two further races, a one hour enduro at 9.08am followed by a 30 minute run at 3.04pm.
Both races will be available on Sky Sport 5 (055) with the second also shown live on TV3.
You can view everything you need to know about this weekend's event here.