Breanna Morris entered the 2023 Toyota Formula Regional Oceania Championship with one goal in mind: to become a better racer.
Over five weeks of competition the young Aucklander quickly got to grips with the FT-60, gradually improving lap-by-lap and race-by-race to finish 16th in the championship.
With that series now wrapped up, what does Morris have planned for the rest of the year and beyond?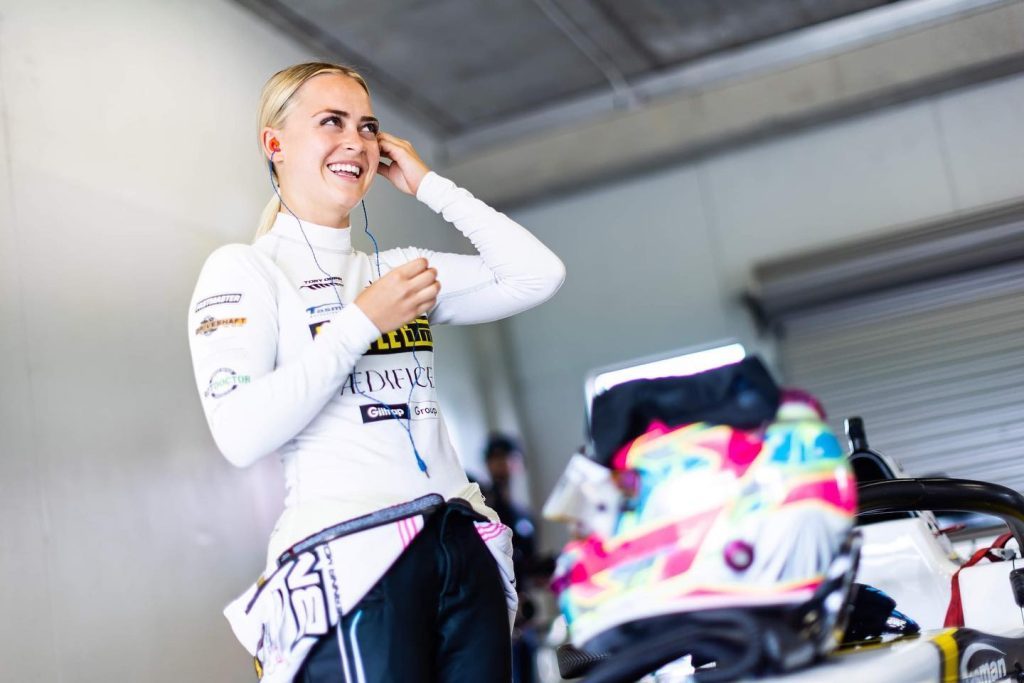 "I was going to do something in the US but it's too much of a short timeframe at the moment," she told Velocity News on Thursday. "Instead I'm going to focus on testing in wings and slicks cars and maybe a couple of rounds in the Formula Open Series."
"I would like to do Formula Regional again next year," she says before mentioning it's a goal she's working towards at the moment.
Consistency was key for the 19-year-old who only failed to finish one race the entire season in a field jam-packed with young talent from all over the world.
It was widely known Morris knew how to drive a racecar prior to the series with her 2021/22 North Island Formula Ford title complimented by fourth place in the New Zealand Championship that same year.
Such performances saw her recognised by the likes of the Tony Quinn Foundation and former IndyCar team owner Steve Horne who provided support which enabled her to compete.
Jumping into the car at Highlands for the opening round Morris admits she was blown away by the competition before quickly getting to work in pursuit of her goals.
"I think it was great," she said. "It was definitely an eye opener when I first jumped in the car in the first weekend at Highlands. My main goal was just to make sure that every time I went out in every round I improved and didn't go backwards, which I did. That was a great thing to look through and by the end of it I was just about there."
As the rounds progressed Morris was kept busy, often found battling for position with the likes of former US Formula 4 competitor Lucas Fecury, current Porsche Sprint Challenge racer Tom McLennan and British F4 runner Adam Fitzgerald.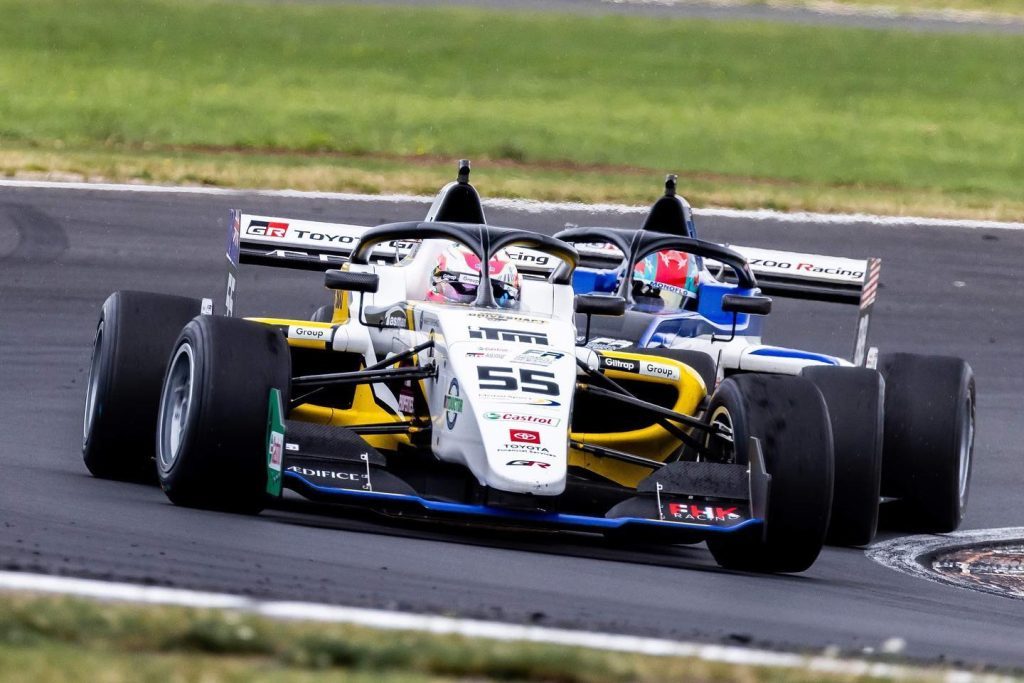 Races two and three at Teretonga was where she burst on to the scene, finishing 11th in both and achieving the same result just six days later in the opener at Manfeild with several extra competitors also in the fold.
As more competitors joined the fold it became a tougher field to conquer, especially at Hampton Downs where a vast array of racers with top international exposure competed for the New Zealand Grand Prix.
Morris says she is happy with her progress throughout the campaign and learnt lots throughout the season.
"Yea, most definitely," she said when asked if she'd achieved what she'd set out to do.
"I think I've developed a lot more mental skills, how to learn and maintain a good race weekend, I have learnt so many technical things about the car. I've learnt how top tier racing works. There's so much," she laughs. "I've learnt more about my sponsors, I've learnt more benefits and everything."
The growth of female competition in motorsport of late has been noticeable with the introduction of the W Series and Formula 1's new Academy Series. Such competitions were created with the goal of introducing young women into the top tier of the sport, something which Morris feels she has already accomplished.
"I think what the F1 Academy in the W Series is doing is a really great way to introduce women into motorsport, but I feel like I'm already introduced in a way. But when you get an opportunity to drive a car like that there's no reason you wouldn't say no.
"I think it's great what they're doing and if I had the opportunity then yes, I would do that, but I also want to keep my options open."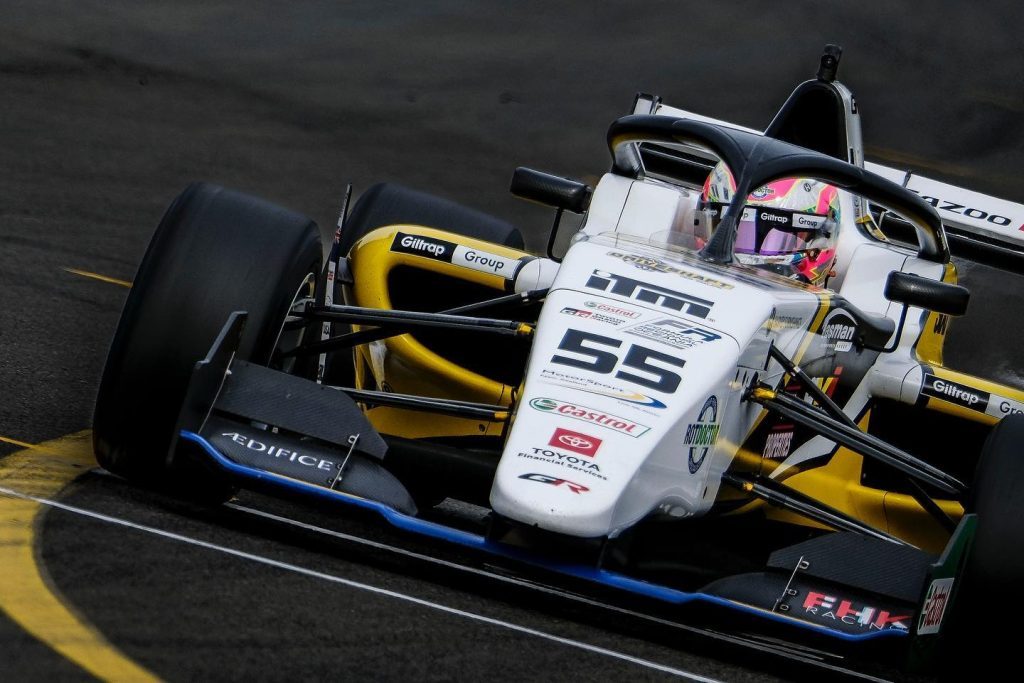 With the likes of Jamie Chadwick and Tatiana Calderone now making it big on the world stage Morris has plenty to aspire to but she admits she's comfortable in setting her own course.
"I think it's great that she's paved a pathway but I don't really look up to it in a way. I think I've always had my own goals and I've never really aspired to anyone in a way, because there comes a point when you aspire to them then you have to race against them at some point.
The reality for Morris is that gender has no influence on her motorsport career, perhaps best summed up by a statement made by Velocity News after her North Island Formula Ford success: "After being described as one of the best female racing drivers in New Zealand, Morris assures us that she 'likes to be viewed as a racer (among both men and women),' but wants to encourage other females to race at her level."
Race results back this sentiment up as Morris continues to demonstrate she's not just one of the top female up-in-comers in this country, but one of the best overall.
She has plenty of words of wisdom for young racers wanting to get into the sport, saying "I always think if the opportunity is there, then take it. You'll have regrets if you take it but you won't have regrets if you do take it, in my opinion."
This concludes our Life After CTFROC series which featured exclusive interviews with all four Kiwis who ran full-time in the 2023 Toyota Formula Regional Oceania Championship.
Click here to read what fellow CTFROC driver Callum Hedge has planned for 2023 and beyond.
Click here to read what fellow CTFROC driver James Penrose has planned for 2023 and beyond.
Click here to read what fellow CTFROC driver Liam Sceats has prepared for 2023 and beyond.