After just over a month of no action the Super Sprint Motorsport New Zealand Championship returns for round six over this weekend at Taupo International Motorsport Park.
This time around we'll get to see a mix of racing and drifting taking to the Waikato circuit, with the D1NZ championship joining the schedule for its third Pro category round.
Fans will also see the Toyota 86 Championship, GT New Zealand Championship and GTRNZ head out on track to continue their respective campaigns.
The event will be televised live on Sky Sports in New Zealand and Fox Sports in Australia from 9:30 am to 5:30 pm on Sunday, with TV3 also airing the action from 12:30 pm to 4:30 pm on Sunday free-to-air.
Toyota 86 Championship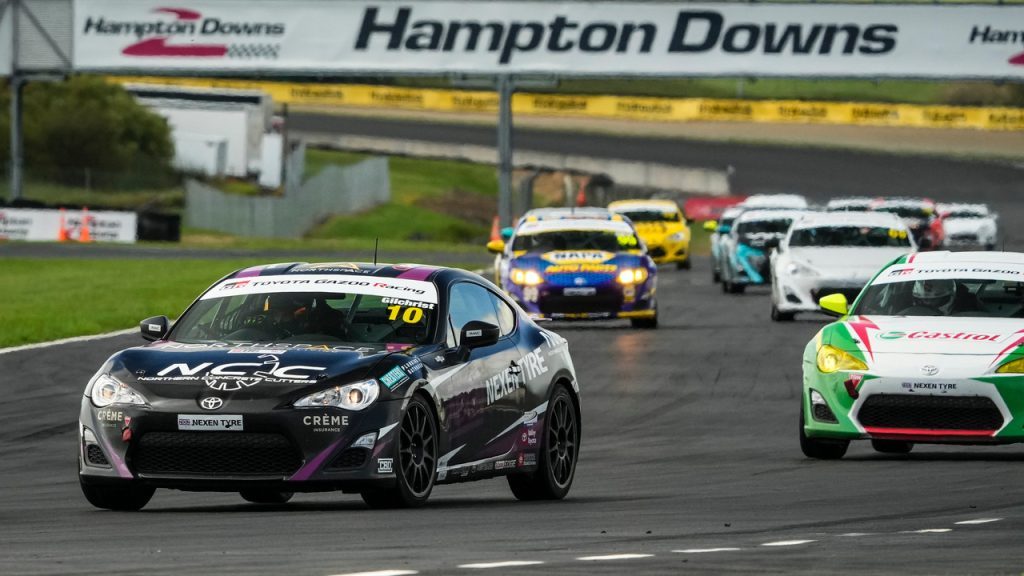 The 2023 Toyota 86 Championship will hold its fourth round of the season, which will see points leader Brock Gilchrist defend the top spot from Clay Osborne and Justin Allen close behind.
Last time out at Hampton Downs, Gilchrist was seemingly unchallenged after he took the race one, two, and three wins.
This weekend will also be a special occasion for the Toyota 86 itself, considering the model will celebrate its tenth anniversary of being on sale in New Zealand.
D1NZ National Drifting Championship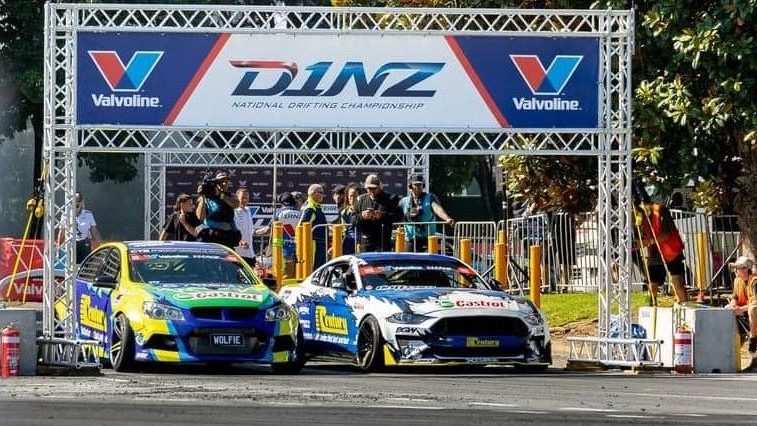 D1NZ will be burning rubber all weekend long, with the Pro category drivers getting out on track to contest the third round of the championship.
The second round at Mt. Smart Stadium a few weekends ago saw Fanga Dan beat Kurt Blackie, who borrowed Fanga's old competition car.
This time out, Fanga will be looking to maintain his lead in the points from Blackie, who is ahead of Taylor James in third.
GTRNZ
Round three of the 2022-2023 GTRNZ season will be held in Taupo, of which Wayne Conder currently leads in the GT1 class.
However, he'll look in his mirror throughout the weekend's three races as Kerry Jones sits just off the top by four points.
GT New Zealand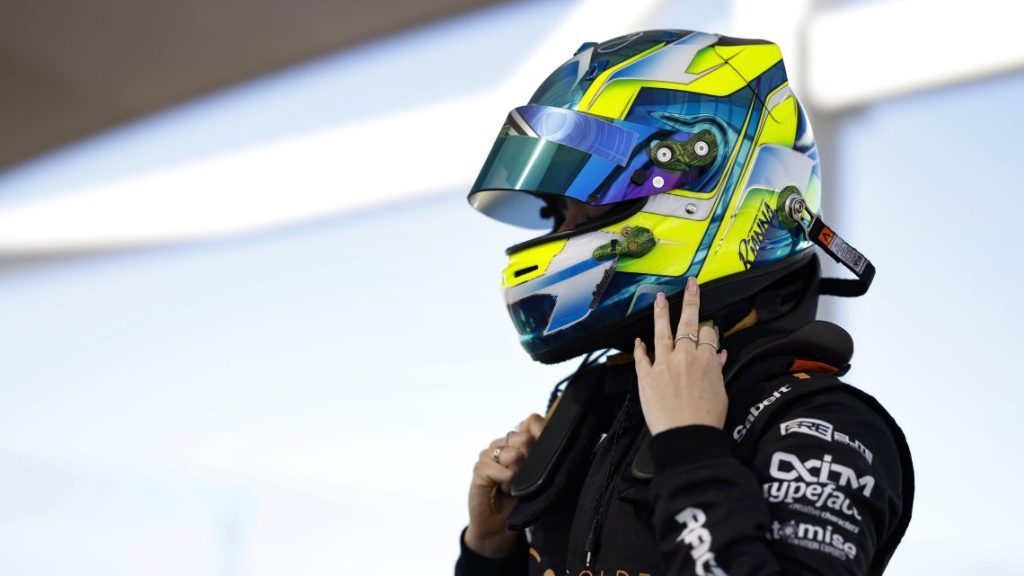 GT New Zealand will see Kiwi driver Rianna O'Meara-Hunt return to her home country for the championship's third round.
This year, the multiple NZ karting champion has been driving an Aston Martin Vantage GT4 in the US-based Pirelli GT4 America series. She was one of two drivers chosen from a pool 100 applicants for the drive with The Heart of Racing's GT4 team.
The GT New Zealand Championship will hold two 30-minute races along with a one-hour feature race this weekend.
Track Schedule
Friday
Rotating practice sessions from 8am.
Saturday
| | | |
| --- | --- | --- |
| Time | Category | Session |
| 8.45am | GTRNZ | 1/2 Qualifying |
| 9.06am | GT New Zealand | Qualifying |
| 9.32am | GTRNZ | 3/4 Qualifying |
| 9.53am | Toyota 86 | Qualifying |
| 10.21am | GTRNZ | 1/2 Race |
| 11.25am | D1NZ | Practice |
| 12.25pm | GTRNZ | 3/4 Race 1 |
| 12.55pm | GT New Zealand | Race 1 |
| 2.13pm | Toyota 86 | Race 1 |
| 2.58pm | D1NZ | Practice |
| 3.58pm | D1NZ | Qualifying |
| 5.23pm | D1NZ | Top 24 Battles |
Sunday
| | | |
| --- | --- | --- |
| Time | Category | Session |
| 8.23am | GTRNZ | 3/4 Race 2 |
| 9.05am | GTRNZ | 1/2 Race 2 |
| 9.34am | GT New Zealand | Race 2 |
| 10.34am | D1NZ | Battle Test Session |
| 11.09am | D1NZ | Top 16 |
| 12.54pm | Toyota 86 | Race 2 |
| 1.28pm | GTRNZ | 3/4 Race 3 |
| 1.56pm | GT New Zealand | Race 3 |
| 2.43pm | GTRNZ | 1/2 Race 3 |
| 3.12pm | Toyota 86 | Race 3 |
| 3.58pm | D1NZ | Top 8 |
| 4.33pm | D1NZ | Top 4 |
| 4.53pm | D1NZ | 3/4 |
| 5.08pm | D1NZ | 1/2 |
Header Image: Bruce Jenkins